Pictures from the Edinburgh J17 'Reshape'
Click on thumbnail for full picture.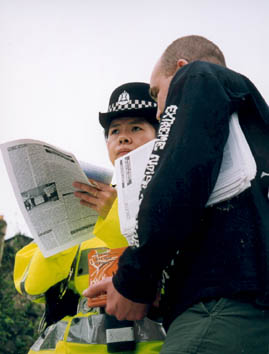 Revelers cause 'mayhem' in Bristo Square by drumming and dancing

The reclaimation of South Clerk Street

A furry sound-system and a percussive pixie

Amoeba-Man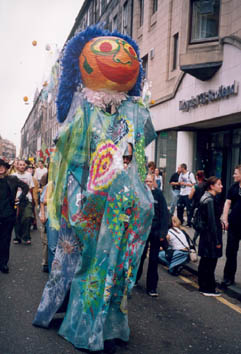 The size of the throng becomes apparent in Buccleugh Place!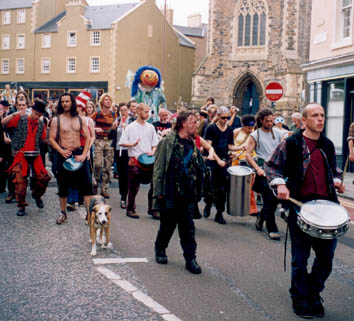 The police try to block the revellers from reaching Princes Street...

...but we just went around!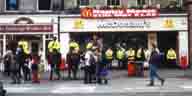 Flourescent jacketed paranoia surrounds MacDonalds

But everyone passed peacefully into Lothan Road. Temporarily not a polution blackspot!

Tollcross afforded a brief sit down..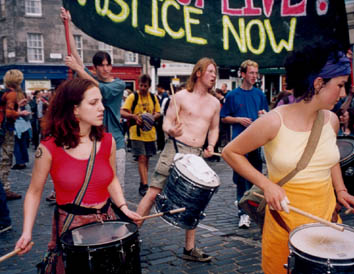 And it all ended in a chill on the Meadows long into the evening.
Many borrowed from an illustrated report by a 'supporter'